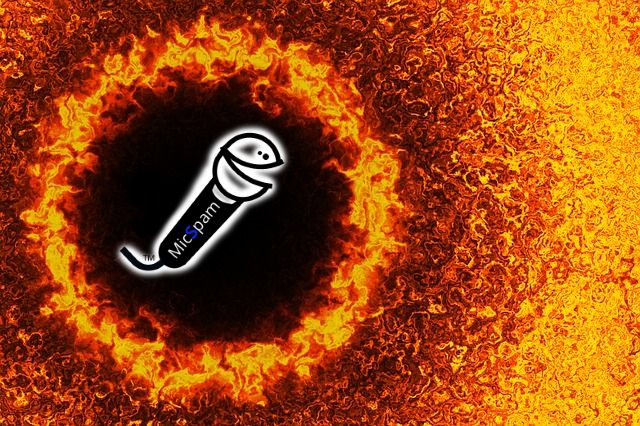 Cheap Game Keys
Like you, I wondered if there were any cheap game keys available online, and sure enough, upon looking around I quickly found lots of them. But here's the thing: it felt too good to be true and even sketchy in some cases. Perhaps it feels that way in your case as well?
I for one saw some triple-A games going for dirt cheap online while on Steam, Origin and other such more trusted platforms they went for full price. It made me wonder…
Now I don't know about you, but I don't exactly house a gold fish making every my wish come true nor does the money grow on trees nearby, so getting a game I wanted for half the price or even less seemed like a bargain.
See if any games on your wishlist go for even lower than they did for me on the following sites.

List Of Sites Offering Game Keys For Cheap (4)
Let's go over all the online game shops I've used that offer games for cheaper than they originally go for. Maybe there's something to your liking as well. Take a look.
Note: I've sometimes read bad things about them over the internet, but neither my friends I've talked to nor I myself have had problems buying keys from these sites. I've bought keys multiple times like that with no problems whatsoever. Just make sure you buy with PayPal rather than your credit card if you wanted to feel safer because then you can create a claim in PayPal and get your money back if you ended up with no key or something like that (in rare cases).
Listed here are only the sites I have used myself over the years.
1. CD Keys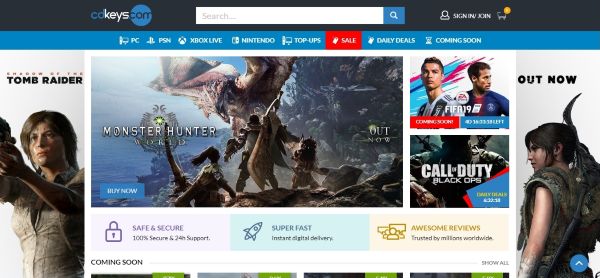 CD Keys is a reputable grey-market seller that has been around for a long time (talking years). They sell digital product keys (Steam game keys, Origin game keys, console game keys, Microsoft product keys, etc) for cheap and deliver instantly.
The word is that they acquire their keys from cheaper regions and then resell them for slightly higher price. Like that, they get a cut from each sale and you get a game that costs you less. Fairly simple.
I've bought more than 10 games from them myself and never had any problems. See if CD Keys have anything you'd be interested in.
---
2. Kinguin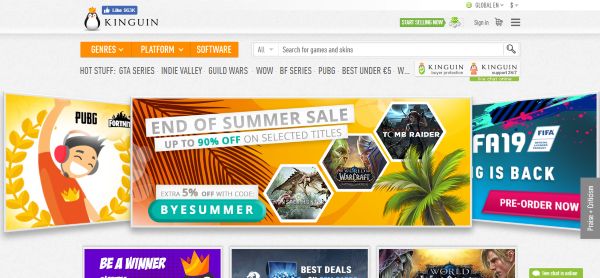 This I have used the most for buying games on the cheap and I've had only good experiences with them so far (meaning I've never had any problems).
Kinguin, another grey-market seller dealing with various product keys on various platforms, has been around for a long time as well. They're being talked about a lot over the internet and there's both bad and good experiences going around there. However, people closer to me have had good experiences only, so I'm guessing a bad experience is more of a rare thing really.
Again, Kinguin is the site I've used to most for buying cheap game keys and I've never run into any issues yet. So in case you're looking for a game key on the cheap for yourself, see if Kinguin has them right now.
---
3. G2Play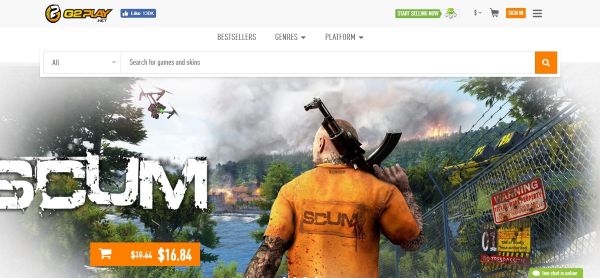 I've used G2Play quite a lot as well. It's my 2nd most used site for buying cheap game keys. And guess what, again, I've never run into issues with them either.
G2Play is also a grey-market seller super similar to Kinguin. They seem to get their keys from cheaper regions and/or from people selling the keys to them for cheap. G2Play sells those product keys with them getting a small cut from each such sale and the buyer gets the game for cheap.
If I'm looking to get a game for cheaper, I usually check all these sites to find the cheapest version to go with. Check out the low prices on G2Play.
---
4. Gamivo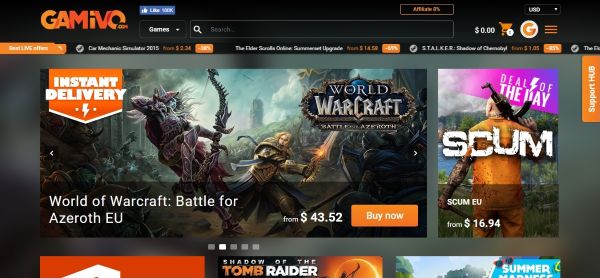 I personally haven't bought all that many game keys from Gamivo, also a grey-market seller, but I've never run into issues with them with the few I have bought from them.
Not much is talked about them over the internet and the information they provide themselves is limited. Going off from the info they've provided, they acquire keys from cheaper regions but also from people selling them their own keys which they then resell to the likes of me and you.
Regardless, what I can say is that if I was interested in a specific game and they offered it for considerably cheaper than other sites, I'd likely go ahead and buy it from them. That's pretty much how I ended up buying a few games from them in the first place. See if Gamivo has anything you'd be interested in as well.
---
There are more digital product key sellers online, of course, but I haven't used them regularly enough to justify mentioning them here.